31 May 2016
5 Games with Oculus Rift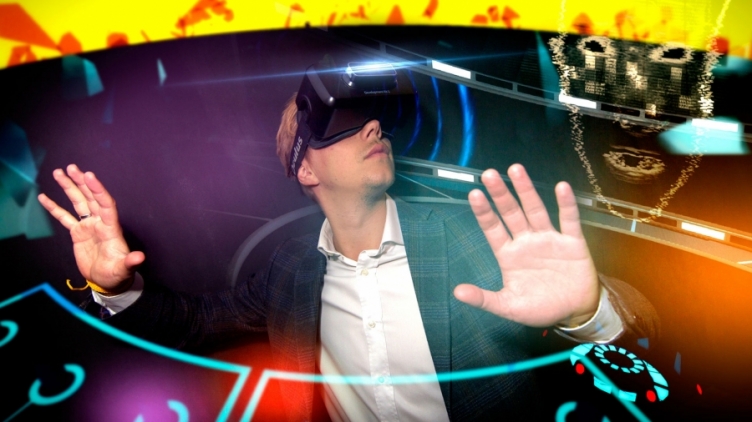 Inspiration
Oculus Rift escape games came from the desire to experience video games in a virtual reality. In 2012 the American company Oculus has developed new technology that allows users to experience, physically interact, and collaborate in a virtual 3D environment using motion capture technology. Now this equipment became a must-have and is used by some entertaintment companies.
How it works
Although the price for this VR headset is not affordable for everybody, to immerse into the game you don't need to buy Oculus Rift – go to real life escape room, solve different tasks through a VR system and find the way out in a certain amount of time. Oculus Rift is a new experience for those who are fond of escape games! Such games can be different: you can sit in a VR headset or Oculus Rift can be one of the equipments in an escape room. The one thing you need is a team of 2-5 people and about €13-16 per player.
Sankt Petersburg
The first game Escape the Room VR with Oculus Rift support was developed in 2014 by Lostroom. Escape Game Cyberpank in SPB carries you and your team of 2-6 players into the nearest future, and exactly into the room of a programmer named Simon. The artificial intelligence he invented has taken control of the room and will soon destroy humanity… Save the world!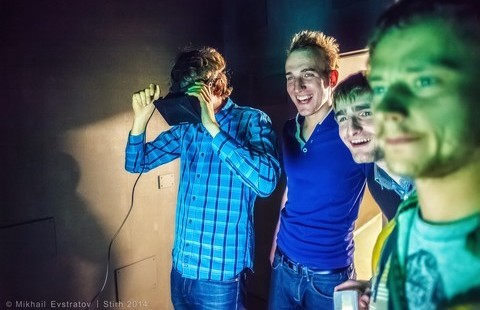 Los Angeles
The people always dreamed about space travelling and flying to different stars, so cosmos is the most popular topic among escape games with a VR headset. VR Cosmos Game by Maze Rooms in LA gives you a chance to reveal secrets of the space station on the outskirts of the universe.
Moscow
Exit Game Real Virtuality, Mistyqom. You and your team (3-4 players) wake up in a space station by an emergency alert. The artificial intelligence is not responding, the station is empty... Out of the window you can see flashes of a huge crater. You are going to find out secrets of the station and return to earth! We hope that alive!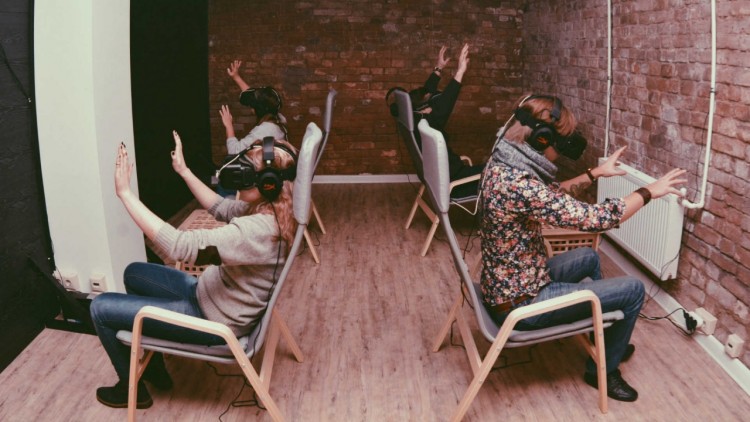 Athens
Heroes wanted! Ever wanted to teleport in an unknown space station via capsule? In Escape Game Cosmos by Exit Now you will be equipped with special uniform, which will provide 60′ of oxygen and many abilities. Together with your team, you will be able to fly in zero gravity, to destroy your enemies with laser and to move objects with telekinesis. The intercommunication among your team is necessary because the instructions you will receive from earth will be limited. But don't forget that the black hole is getting closer…
Nottingham
The Escape game Battleship by iLocked. Try a demanding game on a submarine! Thanks to built-in Oculus Rift virtual reality headset you can learn about the underwater vessel, with its nuclear reactor, hardware, dials, diving suits and other technologies. Ideal for mixed-gender teams.
There is no doubts that VR googles will be more affordable in the nearest future, but the opportunity to travel in time and get fun is available right now. Try and leave a review on QAdviser!